News
Saudi Coffee Company Academy: A Brewing Beacon of Excellence in the Coffee Industry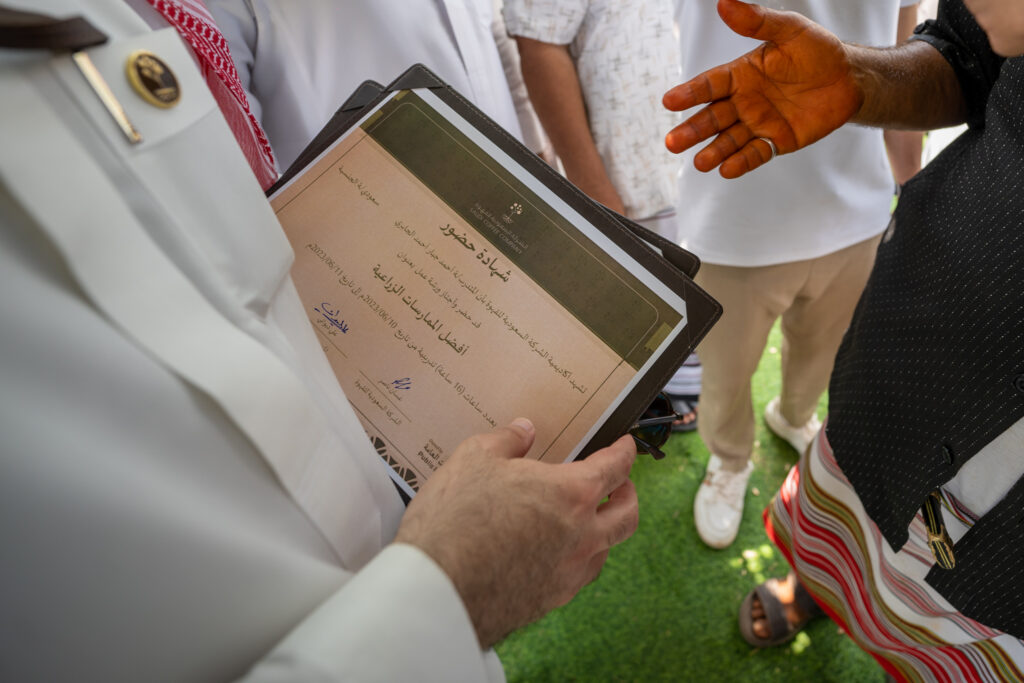 Riyadh, 16 October: Saudi Coffee Company (SCC), a wholly owned subsidiary of Public Investment Company proudly announces the launch of its specialized Academy aimed at empowering Saudi farmers, entrepreneurs, and coffee enthusiasts by providing them with unparalleled knowledge and expertise in coffee cultivating, roasting, and preparation. This comes as a stride to help in diversifying the economy and nurturing local talents in line with Saudi Arabia's Vision 2030.
Saudi Coffee Company Academy is committed to elevating the industry standards and equipping Saudi farmers and entrepreneurs with the proper tools and knowledge necessary to establish and manage successful coffee-related projects, businesses, and farms in the kingdom, starting with the Southern Region. To better achieve this, Saudi Coffee Company has established this academy, dedicated to training, qualifying, and investing in talented Saudi coffee workers to equip them with the necessary knowledge across various roles throughout the entire value chain of the coffee industry; including coffee cultivation, roasting, coffee shop management, and entrepreneurship. Through using the latest sustainable agricultural practices, Saudi Coffee Company is set out to produce higher quality beans, while introducing the local coffee industry and talents to greener practices.
In its first phase, the academy will be mainly focusing on farmers, with the aim of ensuring the adoption of the best agricultural practices for sustainable and high-quality coffee bean production. Meanwhile its second phase will open its doors to all coffee enthusiasts, offering training by top experts in the field – making it a community-focused approach that will help raise the industry standards and knowledge.
The academy aims to train more than 400 individuals annually in various aspects of the coffee industry and introduce the local talents to the latest sustainable best practices, techniques, and equipment necessary for elevating the local coffee industry standards.
Courses offered by the academy include Best Agriculture Practices, Best Processing Practices, Barista, Brewing, Sensory, Roasting and Green Beans. These courses cater to individuals with varying levels of experience, from beginners to those seeking advanced skills.

According to Khalid Abu Theab, Chief Executive Officer at Saudi Coffee Company, "At Saudi Coffee Company, we are working towards not only raising the bar for excellence in the local coffee industry but also towards nurturing the talents and aspirations of our community. Launching the Saudi Coffee Company Academy marks a milestone in our commitment to elevate the local coffee industry to the global standards and to ensure the boom of the coffee industry in the Kingdom to increase its share of revenue for the country. Our inspiration comes from the Kingdom's Vision 2030 aiming to diversify our economy and empower our people."
-End-